Delicious Caguas Restaurants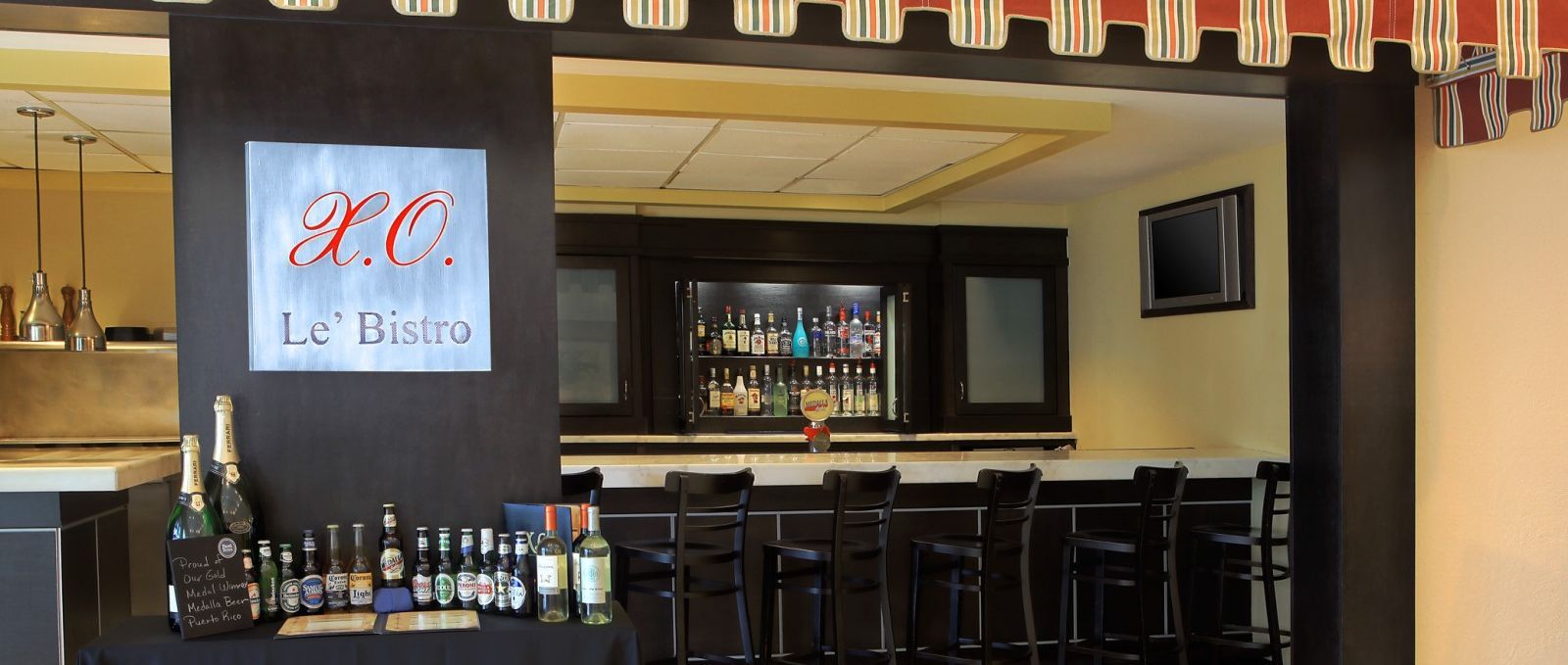 X.O. Le Bistro
Hours: 6:30am - 11pm

Start your day off right with a hearty breakfast and end it with an exquisite meal at X.O. Lé Bistro, one of the best Caguas restaurants around. We provide all the dining options you need. You'll find delicious international and local cuisine, a wide variety of wines, tempting desserts, and the flavorful Alto Grande Puerto Rican Coffee. Stop by any time to enjoy tasty light snacks, zesty tropical cocktails and a refreshing local draft beer from our Four Points Best Brews™ Program.
Happy Hour Specials:
Rums of the Caribbean - Enjoy all rum drinks at $5 starting at 6 P.M. daily
Scotch and Steak Tuesdays - Receive a free Scotch or Whiskey with the purchase of any steak (does not include premium brands)
Best Brew and BBQ Wednesdays - Join us every Wednesday from 5:30 - 7 P.M. for our local Best Brew Medalla.
Red, White, and Blush Thursdays - Enjoy a free house wine with the purchase of any main course.
Pasion Lounge
Hours: Friday - Saturday, 8pm - 2am, Sunday 3pm - 11pm

Interested in a little tropical fun? Visit Pasion Lounge, complete with a dance floor and stage. Join us every Thursday for our happy hour specials. Enjoy house Rums, Vodkas, and Scotch for $5 and free appetizers. Plus, complimentary parking for 2 hours when you join us for happy hour.